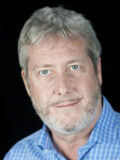 Benjamin Hill Detenber is an Associate Professor at the Wee Kim Wee School of Communication and Information, College of Humanities, Arts, & Social Sciences, Nanyang Technological University.
Email: tdetenber@ntu.edu.sg
Phone: (+65)67905809
Office: WKWSCI 03-42

Education
[
]
Biography
[
]
Detenber has been a faculty member in the School of Communication and Information since 1998. Prior to joining the School, he taught at the University of Delaware and Stanford University. He has many years of experience in video production and non-commercial radio, but now teaches primarily communication theory and research classes. He has broad research interests, and has conducted studies on the psychological and emotional impact of media presentations, public opinion, processes and outcomes associated with social cognition and communication, political communication, and computer-mediated communication. His research has appeared in many of the top journals in the field of communication, for which he also serves as a reviewer. Currently, he is Associate Editor of the Asian Journal of Communication and Head of the Communication Research Division. In addition to university work, Detenber has consulted with high tech companies, taught communication skills to school teachers, and given numerous presentations to educators and media professionals.
Research Interests
[
]
Detenber's research interests include the following:
Cognitive and Emotional Responses to Media
Use and Impact of Information and Communication Technologies
Internet Studies
Computer-mediated Communication
Media and Public Opinion
Political Communication
Quantitative Research Methods
Current Projects
[
]
Adapting the Cognitive Mediation Model to a Social Media Context: Examining Political Knowledge and Participation among Facebook users in India
Effects of telemarketing on survey response; self-construal and third-person effect
Environmental Sustainability among Multiple Stakeholders: Communication as the Basis of Social Capital, Collective Action and Policy Support
Pilot Study Of Cross-Cultural Indicators Of Public Understanding Of Climate Change
Psychophysiological Response and Self-Report to Fear Appeals: Investigating Influences of Response-Efficacy and Uncertainty on Protection Motivation
Reconceptualizing Information Processing: How Rural People Digest News
Reconceptualizing Information Processing: How Rural People Evaluate Political News
Religious Uses of Internet; Trust in Science
Testing the Heuristic-Systematic Model in the Context of an Online Health Discussion Board
Understanding Public Perceptions of Homosexuals and Attitudes toward Media Portrayals of Homosexuals in Singapore
Understanding Singaporeans' attitudes toward homosexuality and perceptions of media portrayals of lesbians and gays: A longitudinal investigation
Selected Publications
[
]
Benjamin H Detenber & Sonny Rosenthal. (2014). Changing views on media ethics and societal functions among students in Singapore. Journal of Mass Media Ethics, 29(2), 108-125.
Benjamin H Detenber, Cenite, M., Zhou, S., Malik, S., & Neo, R.L. (2014). Rights versus Morality: Online debate about decriminalization of gay sex in Singapore.. Journal of Homosexuality, 61(9), 1313-1333.
Benjamin H Detenber, Shirley S Ho, Rachel L Neo, Shelly Malik, Mark Cenite. (2013). Influence of value predispositions, interpersonal contact, and mediated exposure on public attitudes toward homosexuals in Singapore. Asian Journal of Social Psychology, 16(3), 181-196.
Cenite, M., Detenber, B.H., Koh, W.K.A., Lim, L.H.A., & Ng, E.S. (2009). Doing the right thing online: A survey of bloggers' ethical beliefs and practices. New Media & Society, 11(4), 575-597.
Detenber, B. H., Tan, K. W. P., Swee, D., Lim, C., & Alsagoff, L. (2007). The impact of language variety and expertise on perceptions of online political discussions. Journal of Computer-Mediated Communication, 13(1), article 5.
See also
[
]
References
[
]