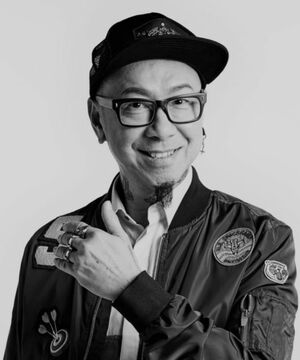 Chris Ho Wai Chee (also known by his stage name of X'Ho; born 28 October 1954, died 27 September 2021) was an openly queer, veteran, iconic DJ in Singapore. He was renowned and multi-hyphenate in the local arts and entertainment scene, having been a radio DJ, club DJ, musician, experimental filmmaker, author, satirist and spoken word performer. He was distinguished by his acerbic wit and tattoos, and much loved by all who knew and worked with him.
Early life
[
]
Ho was born with a congenital heart problem. As a child, he used to fall sick every other week so he could not afford to be too happy nor too sad. Looking back as an adult on this period, he wondered if the predicament could possibly be a metaphor for Singapore too. Miraculously, his health problems resolved when he was brought to a temple and given up to Buddha. Unfortunately, to make his childhood more miserable, Ho also came from a broken family because he was born illegitimate. He was christened Chris at a young age by his English godfather. He described his Chinese stepfather as a useless, rich Hong Kong banker who did not relish the idea of having a bastard stepson, so he was not allowed to stay with the family. Therefore, Ho was taken care of by his grandmother who was an immigrant from Guangzhou, China. However, instead of bringing him up as her grandson, she raised him as her son. This effectively made him his mother's brother! He was relatively fine with the status quo until his stepfather retired and his mother wanted to make up for lost time, so she and his grandmother fought over him for his affections. His relationship with his mother was fraught with difficulty. She was adopted and abused as a child as well. Ho was a very melancholic kid who would ask himself daily: "Am I happy?". And if he had not been beaten or scolded, the answer would be "yes", but he would always tell himself: "Well, tomorrow you'll get it." It was an incredibly negative mindset that he harboured. His nickname during his National Service days was Morbidity.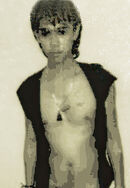 Ho finally decided to leave home because he could not tolerate the squabbling between his mother and his grandmother anymore. He was so upset and angry that he told everyone he had disowned his mother. He needed to free himself from that protective, conservative, Cantonese household. Leaving home allowed him to find and heal himself. If he had stayed, it would have been terrible - his whole future was being mapped out for him because his grandmother had a very old Chinese mentality that his mission in life was to help her, and she raised him that way. If he had not deserted home to recover his wellbeing and find Buddhism, he would probably have suffered that fate. The religion was very important to Ho as it allowed him to recuperate emotionally and spiritually.
There was undoubtedly still some resentment left over from his childhood because he was very suppressed in his conservative Chinese family and his grandmother used to abuse him like she did his mother. She would say he was lucky to be a boy because his mother had it much worse. His mother had led a very wretched existence. Ho was glad he escaped from home and convalesced when he did. If he had stayed and continued living with his mother, he would most likely never have been able to connect with her. Since the 2010s, they had had a very good relationship and he honestly came to believe that it was his destiny in life to take care of her.
When Ho was 17 years of age and in pre-university, one of the things that got him all worked up was the principal being so particular about male students wearing their hair a bit long to the extent that when they were in the midst of sitting for their exams, he would come up behind them and say "Get a haircut!" Ho wondered what was more important to the school - students passing their exams or getting a haircut. That was the time when radio, in particular Rediffusion and not mainstream broadcasts, played a pivotal role in Ho's life. He would studiously listen to Casey Kasem's American Top 40 every Saturday afternoon and would not be distracted even if a girlfriend were to call him up for an outing. He would take note of the positions of all the hits and monitor if they went up or down the following week. One of the most important records for him was Marvin Gaye's "What's Going On"[2]. Of course, if one were listening to Radio and Television Singapore (RTS), one would never have known about the song. It was only because one tuned in to Rediffusion that one was introduced to Marvin Gaye. Rediffusion had all the countdowns and would expose the public to the music of artistes like Gaye. What struck Ho about "What's Going On" was that it was not only a great song, but it also had a wonderful line that went, "Mother, mother / Everybody thinks we're wrong / Oh, but who are they to judge us / Simply 'cause our hair is long". Those lyrics were mind-blowing for him, especially with the school's contention against long hair and other issues...not that the students had really long hair, but a statement like that was a revelation. It offered a support system for them. In later years, Ho, in turn, as a radio presenter, made sure that music as a support system would always be there for those who needed it. He championed the obscure, the underrated and the neglected. He made sure that there would always be a song that cut through the fog of listeners' confusion and incoherence, that would describe their feelings to themselves in a way that was so pure, and intimate, and true.
Like every child, Ho listened to the radio but he recalled that his first true initiation into music was in art class during his junior college years. He was singing Carole King or The Carpenters with his classmates when his tutor asked, "Why are you singing that crap?" So, he enquired what the teacher's definition of good music was and he replied, "Tim Buckley". Ho had never heard of him. Then, one day, he found a Tim Buckley album in a music store. It was a gate-fold sleeved LP that was on sale for five dollars. He bought it, listened to it...and hated it.
He put the LP aside and when he went into the army, there was no Rediffusion set in camp. So, he had to listen to the LPs in his possession. That was when he fell in love with Tim Buckley. It was the first major step to understanding the spirit of rock and roll. Ho considered that whether music was good or bad was all relative. Some people thought "Gangnam Style" was bad but he totally dug it. Music was the food of the soul and it enriched his life and defined him.
Ho graduated from the National University of Singapore (NUS) with an English literature degree and a Bachelor's degree with honours in sociology. He authored a 98-page illustrated study entitled, "Sub-culture of rock music in Singapore" during his honours year in 1979 at the Department of Sociology.

He could not remember when he got his first tattoo but guessed it was during his university years. The initial one was a small heart and the rest sprouted from there. He just wanted to have his skin inked at the time as it was only natural to rebel against conservative parents. It was not the beauty of tattoos but the idea of getting scarred that was important to him.
He found solace in rock and roll's singer-songwriter pioneers and inspiration in the revolutionary punk movement. His love for a wide range of music, from contemporary folk and country to dark wave to black metal to electronica to old-school chanson, helped shape his musical outlook and personal expression. Growing up during what he called the "Dark Ages" of Singapore, he realised he was born in the repressed country for a reason - to discover his reactionary creative voice. He eventually found his place in the art-terror world of the satirical counterculture and also the everyday theatre of the absurd - a realm mostly alien to the whitewashed and narrow tunnel vision of the Singapore Dream which upheld little other than keeping up with the Joneses , excused as mere survival in a competitive world. Singapore's hushed fascism would become the focus of Ho's work. And that was what made him 'suck' to most of mainstream Singapore. In a sardonic voice, he hollered, "xhosux!" and accordingly named his website thus: http://www.xhosux.com/
Worldview
[
]
Ho always maintained that he was not a political creature and that he did not care about politics. The only reason why he voiced his opinions and appeared very critical was because of the net effect that the surrounding populace were exerting on him. He thought that Singaporeans were horrible, defensive, kiasu and selfish. He would be fine with them if they were a happy lot because he had no beef with happy people. But he felt Singaporeans were utterly repressed and repression was bad. Some liked to suggest, "Oh, it's because they're kiasu"...but where did the kiasu-ism come from? Whenever he was overseas and heard Singaporean voices behind him, it conjured up the whole baggage of what the ugly Singaporean was like. His heart would sink to the floor and he just wanted to disappear. One could say he was allergic to Singaporeans.
Yes, he was Singaporean...but not your average Singaporean. He was in a unique position where he led a bohemian lifestyle and did not have time to reflect. He could not reach out to anyone who did not want to listen. As such, he was always branded as "preaching to the converted". However, he believed that Singapore would improve because of the Internet. The World Wide Web was great because it empowered the individual. It was a wonderful cure for repression.
According to his personal Buddhist views, Ho believed that people came into this world because they chose their parents. His lot in life was to help his mother. Their relationship had improved tremendously by 2021. It had been a lifelong journey and he reckoned he had become a lot older and more mature. He had faith in karma and that one was one's own Buddha. A person could go ahead and do something good or bad but in the knowledge that it would come round to himself eventually. One took responsibility for one's own actions.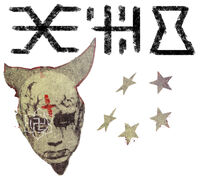 In that respect, it was similar to Satanism. That was why he had embraced both Satanism and Buddhism. He felt that Satanism stood for individuality only because of Singapore, nothing else. Its ego ideology was at odds with Buddhism's teachings. However, for Ho, it was appropriate when one was talking about Singapore. Double standards were very Singapore, hence very him, the unique Singaporean. He opined that if one were to read Anton LaVey's The Satanic Bible, one would be surprised by how sensible it was. It was a pity the Satanists used the Christian icon as a reference. He understood why people could get the wrong idea and that was the reason he would not proclaim loudly that he was an adherent but Satanism helped him deal with Singapore very well.
Ho hoped to retire in Thailand with enough money to travel periodically to China. He also wished to die in Thailand because it was diametrically opposite to Singapore. Their national catchphrase was "never mind" ("mai pen rai") while Singapore's analogue was "kiasu". He wanted Peggy Lee to be played at his funeral but since he had so many favourite artistes, he whittled the list down to Peggy Lee, Dusty Springfield, Joni Mitchell, Tim Buckley, Rickie Lee Jones and Emmylou Harris. As to whether he desired to be remembered when he was gone, he expected so because he did not want his existence in Singapore to be for nought.

Music
[
]
Ho's knowledge of music was extensive and varied, and it shone through in his multidisciplinary work as a respected musician, music critic, columnist, producer and author. With his passion for music, through his personal albums, and many contributions to songwriting and song appreciation, he left an indelible mark on the Singaporean music scene. He strongly supported homegrown music talent and creation by groups like The Oddfellows, and was a regular contributor to the now-defunct indie music magazine BigO. Many in the industry regarded him as a "local hero". One American music critic likened him to John Peel, Johnny Rotten and Phil Ochs all rolled into one.
His groundbreaking endeavours were undertaken during an era when the Government regarded rock music as "yellow culture," which referred to anything that promoted hedonistic and decadent lifestyles. Rock music in Singapore was suppressed in the 1970s and the country was a virtual pop cultural wasteland. Its revival had much to do with Ho's pioneering efforts. His name became synonymous with progressive trends in local contemporary music. His perspectives were first expressed in his groundbreaking mid-1970s radio programmes - New Wave, Ready Steady Go and Eight Miles High - which turned on a whole generation to punk rock and new wave. Through his regular "Pop Life" columns in The Straits Times in the early 1980s and his DJ work in local radio stations, Ho introduced a diverse range of music, including local compositions, to the public.
Bands
[
]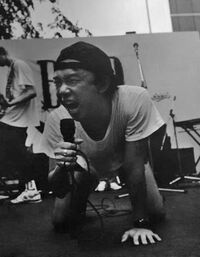 In 1979, X'Ho incarnated into the lead singer of Transformer after he was invited to join the band by Damien Sin. It was the first Singaporean new wave (garage hard rock) group which lasted for three years and which paved the way for the local indie band explosion. That band evolved into Zircon Lounge which was formed in the 1983 and was credited with pioneering genres like new wave punk in Singapore. Its debut album Regal Vigor was released the same year by Warner Music Singapore with Dick Lee as co-producer. Notable singles from the LP were Saviour and Chanachai. He was to reunite with Zircon Lounge in 2003 under a new name, Zircon Gov. Pawn Starz, with whom he crafted the album Follywood in 2004[3],[4],[5]. These efforts sparked off the local alternative music scene.
Solo
[
]
In the ensuing decades, Ho went on to produce several records as a solo artiste using both the names Chris Ho and X'Ho. These included:
Nite Songs in Day-Glo

(

WEA

, 1989) - his debut solo album where he explored pristine

synth-pop

. It yielded a bona fide dance-pop hit in Thailand - Sunburn, as well as a music video from Fictional Stuff which was a nominee for the first ever Best Asian Music Video Award in conjunction with the launch of

MTV Asia

. Another track, Light St. premiered at the

Asian Song Festival

held in the Philippines shortly before the album's release. The record was accompanied by an 'Underground Disco' tour the following year which saw Ho's first major brush with the authorities. The tour brought his music to nightclubs backed by high-energy dancers. Unfortunately, it became the target of police crackdowns which ultimately led to the tour's cancellation.
PunkMonkHunk

(

Pony Canyon

, 1994) - the first album in which he used the name X'Ho. He continued to fire on all cylinders, boasting sonic detours from

lounge

to

trip-hop

, and

bossa nova

to

industrial rock

. It was recorded in Singapore, Japan, the UK and the USA and produced, for the most part, by

Makoto Kubota

. It was named one of the year's best albums in Music Magazine (Tokyo) by music-critic

Hiroshi Shinozaki

.
X' With An X: Me All Good No Bad

(BigO records, 1999) - a whopping 33-track spoken-word project (Singapore's first) made to cap off the decade. It was named Best Album of 1999 in The Straits Times' Zack's Trax. It was a companion-piece for his book

Skew Me You Rebel Meh?

published by

BigO Books

.
Baphomet Sacrum

(

Warner Music

, 2010) - an album of

new-age

music comprising monologues with

electronica

. Composed by

Everafter

; lyrics and voice by X'Ho.
Singapura Uber Alles

(

Warner Music

, 2010) - The album's title was a

double entendre

of a line from the German national anthem associated with its

Nazi

past as well as one of the most infamous songs penned by legendary San Franciscan punk group,

Dead Kennedys

. The

CD

is both polemical and humourously satirical. The swastika and Nazi-inspired military regalia and décor are another slap in the face of the target of Ho's lyrics. He does Singaporeans a service by educating them on the not-so-savoury stuff of the republic. The songs are varied in style and genre but when put together they work. This is attributed to the choice of the musical forms Ho chose: industrial, punk, metal, dark ambient, etc. which are generally associated with and favoured by politically outspoken or culturally anti-social musicians and artists for the past three decades or so. (Read the full review by

Joseph Tham

:[6]).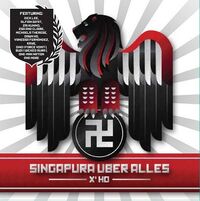 No Ordinary Country

(Warner Music, 2010) - the lauded first 'protest folk' album from Singapore. It was recorded between March and November 2007 at

TNT Studio

with engineering and mastering by Ah Boy except for the track Substation 1992. The record won praise from The Business Times: "(It) should be required listening for anyone interested in plugging into a member of Singapore's

zeitgeist

that too often lies simmering below the surface." Ho could not play the guitar but went so far as to actually pick one up to write a bunch of songs with it, recorded himself playing it and released the effort as the album, only to completely forget how to play it thereafter. He explained: "The point is not about making music with the guitar but, personally, coming up with a non-ordinary way to present Singapore." Putting it plainly, it was all about making statements for Ho, even when it came to music. If the statements turned out to be also of a musical nature, well and good. But as he later developed, the music became increasingly secondary to Singapore because to Ho, there were no two ways about it - Singapura über alles! Music to Ho was akin to what the arts was to the Government - a means to an end.
Lucifugous

(2013) - released on 9 August 2013 on

CD

and as a downloadable digital album from the

Bandcamp

website, it was a collaboration with

ARCN TEMPL

who were the duo of

Leslie Low

and

Vivian Wang

, both former founding members of

The Observatory

. It was recorded and produced by

ARCN TEMPL

with vocals by X'Ho. Mastering was by

James Plotkin

, soundscapes by

Brennan D'Souza

, drums, gong and feedback by

Leslie Low

, bow, cymbal and styrofoam by

Bani Haykal

, and with

Ara Ophida

as special guest.
Adventures In YinYao

(2021)[7] - the first digital album-only production released on 26 May 2021 with unlimited streaming via the free Bandcamp app, plus high-quality downloads in MP3, FLAC and more. It only cost SGD$5. The music, written by

Everafter

and sung by X'Ho, revolved around the theme of an unsent love letter and could be classified as

Chinese wayang

-inflected

vocalese

with

avant garde

bebop punk-jazz electronica. Tracks included Connectin', So Much Missin', Kinky, and One Day At A Time (Missin' Pt.2). The album was mastered by

Jason Tan DongChiang

, with cover art by

Herman Ho

and photography by

Zed Aitch

.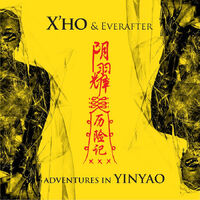 Besides producing complete solo albums, Ho also composed tracks for compilation ones which agglomerated various artistes together: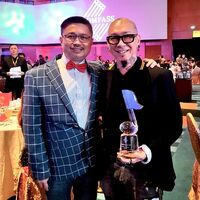 In recognition of his contributions to the music industry, Ho was awarded the Patron of Music accolade by Compass (Composers and Authors Society of Singapore) in 2018. At the inauguration of Singapore's Streetstyle Awards in 2001, he was given the Individuality Award. He was photographed for Hong Kong's WestEast magazine (Spring 2002 issue) and by leading Thai art-photographer Manit Sriwanichpoom for his In-Your-Face exhibition.
In the 2000s, the Television Corporation of Singapore (TCS) produced a documentary entitled Musicscan which looked back at the development of the local music scene. Among the artistes featured were Chris Ho, Transformer and Zircon Lounge. The episode appended below contains a music video of Four Hours, one of the latter band's original compositions excerpted from its debut album Regal Vigor, followed by an interview with and studio performance by Ho[16]:
The October 2002 edition of BigO magazine, #202, devoted a lengthy feature to him:
Deejaying
[
]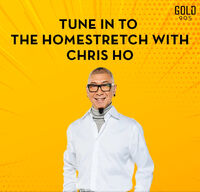 Before finally helming GOLD 905's The Homestretch with Chris Ho drivetime radio programme on weekday evenings, Ho started his career even before graduating from NUS with DJ stints on Rediffusion, Singapore's then only private pop-rock radio station. Broadcast to subscribers via a wired speaker soundbox, the cable radio station offered him room to further discover his love for singer-songwriter folk, swamp rock, new wave punk, industrial, metal and other alternative schools of contemporary sound styles. His popular shows on Rediffusion included The New Rock Poets, Ready Steady Go!, Groovy and Eight Miles High. In 1988, Eight Miles High won him the Paters Award for Most Outstanding Asia-Pacific Radio Personality from the Australasian Broadcasting Arts & Sciences presented at the World Expo in Brisbane, Australia. This overseas honour spurred the local press to hail him as "King DJ".
With his affinity for the left field, Ho naturally became the champion of homegrown alternative music, hosting radio showcases like Weird Scenes Inside The Goldmine, Rough Cuts From Home on Rediffusion and later, on AM radio. Ho became an integral part of the Mediacorp family after joining Perfect 10, 987 in 1993. He was with Radio Singapore International (RSI) from 1994 to 2007. In the 2010s, Ho worked at Lush 99.5FM, a station dedicated to local music and arts culture. After its dissolution in 2017, Ho moved to the GOLD 905 family in August that year.
One listener on his Perfect 10, 987 sessions which began at 9pm recalled that Ho introduced him to Lamb's Gabriel and Zero 7's Destiny before the songs became more well known. The DJ was known for spinning lush, ambient songs that exuded cool and comfort, especially suited for Sunday nights when one just wanted to wind down. Ho was remembered as an uber cool dude who could do no wrong with any of the tunes he played. He read all the listener's letters of dedication in his signature classy, soothing, eloquent voice.
Other Singaporeans had memorable experiences with Ho in a newly opened venue called Nutz in 1994. The club played the most progressive techno genres back then and did not admit patrons above the age of 25. So, groups of young adult friends just enjoyed dancing to the music emanating from X'Ho's DJ booth.
Throughout his DJ and pop-columnist career, Ho interviewed a hefty line-up of pop stars including Mick Jagger, David Bowie, Tina Turner, Beck, Duran Duran, Bananarama, Kylie Minogue, Jennifer Lopez, Ricky Martin, Michael Stipe, Los Lobos, Chaka Khan, Seal, Marc Almond, Gilles Peterson, Fugazi, Henry Rollins and Nirvana.
As a radio and club DJ, Ho went by the name Chris Ho. But circa 2006, the moniker DJ Mentor was adopted when he started spinning for the Singapore Dark Alternative Movement's (SDAM) goth parties.
LGBT activism
[
]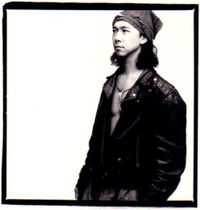 Ho made invaluable contributions to the nascent AIDS awareness movement in the early 1990s, and supported Action for AIDS' (AfA) efforts to stop the scourge and end stigma and discrimination against people living with HIV/AIDS and marginalised communities. In 1992, he wrote Singapore's first World AIDS Day song entitled, "Save the day" and recorded the vocal duet with Mahani Mohd. The song, released on 12-inch vinyl and cassette by Warner Music Singapore, and its subsequent music video were commissioned by AfA to raise awareness of the disease. It was the only time Rebel Soul was used as a moniker for Ho. The music was arranged by fellow DJ George Leong, produced by Ricky Ho and its promo pic shot by celebrity photography Russel Wong.

In 1993, Ho recorded Save Sex, a house-inflected track with vocalist Christina Ong for the compilation album Red Hot & Skin. The song was in benefit of AfA. Unfortunately, its accompanying music video was subsequently banned by the Board of Film Censors for its racy content. (Listen to Save the day on SoundCloud:[17] and a 1994 classic house remix of Save Sex on Spotify:[18]).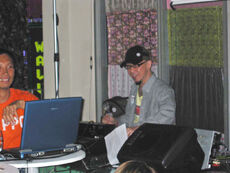 Ho contributed on several occasions to IndigNation, Singapore's annual gay pride month. During the inaugural event in 2005, he was at the helm to spin a well-balanced mix of feel-good hits during its first private party called Alienation. It was held at 9pm on Thursday, 25 August 2005 at Coccolatte, 76 Robertson Quay, #01-09, The Gallery Hotel, Singapore 238254.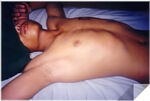 He was invited by poet Ng Yi-Sheng to present an item for the queer literary event ContraDiction IV during IndigNation 2008 held on Thursday, 7 August 2008 Time at 72-13, the home of Theatreworks. When given the artistic licence by Ng one day before the event to perform anything he liked, he decided on a monologue, illustrated with slides, about wanting to have sex with a young Iban man from Malaysia. Midway into his presentation, the literary head of the National Arts Council Khor Kok Wah walked in![19]

Writing
[
]
Aside from his work as a DJ and musician, Ho was known for his writing. As a pop-columnist under the name of Chris Ho, he contributed to The Straits Times, where his Pop Life column (which began in 1983) appeared every other Friday in The Straits Times' Life! section, and to music magazine BigO. The latter was founded in 1985 and became an influential publication that both informed local listeners of rock and alternative music abroad, and elevated Singaporean artists in the country's nascent rock scene. He also freelanced for various other publications.
Using the name X'Ho, he wrote three books. The first was the contentious Skew Me, You Rebel, Meh? (1993) in which he tackled sociopolitical issues in Singapore and expressed his desire for his obituary to read "X'Ho. Age: Forever 27 (the real age is none of anyone's business)". It was published by BigO Books/Options Publications and priced at SGD$18.90. In 2010, Ng Yi-Sheng convinced Ho to allow him to include a wonderful poem entitled, A Wet Dream in Biker Boots (The Day Madonna Becomes the Virgin Mary) from the book in another literary compilation Ng was editing called GASPP: a Gay Anthology of Singapore Poetry and Prose.

Ho's second work was Attack of the SM Space Encroachers (2002) with identical pricing and by the same publisher. In it, he explored the social ills of space infringement. His final tome was How to be more win-win than the MM (2004) which prospective readers could buy in e-book format for a cheaper price of SGD$15 via PayPal. This volume delved into the logic and common sense or lack of it in Singapore, especially with some of the country's official press statements. Writing about Singapore evolved from his BigO music columns when music topics expanded into a sociocultural dimension. By the time he published his first book, he had become the 'bad boy' of the Singapore alternative scene. (Read an important unpublished essay entitled, "Hushed Fascism", written in January 2010:[20],[21].)
Films
[
]
As an experimental filmmaker who produced six underground films, Ho was more of an auteur who sought neither acceptance nor approval from his own country. All his movies were made with a low or no budget (with the exception of his third, Blow Job, made specifically for the Pornfilmfestival Berlin). He was a huge fan of Canadian underground filmmaker Bruce LaBruce's movies, especially Hustler White and The Raspberry Reich, and these no doubt influenced his own work.
Divine Vengeance

(2005)- screened in 2006 at the inaugural

Pornfilmfestival Berlin

, an alternative, independent film festival that focused on sexuality, politics, feminism and gender and was the only festival of its kind in Germany. Ho's entry garnered a nominee for Best Short. The founder-director of the festival,

Jurgen Bruning

, once curated films for the

Goethe Institut

in Singapore.

My Demon Brother

(2005) - a 20-minute long tribute to American underground experimental filmmaker, Kenneth Anger, also shown at the inaugural

Pornfilmfestival Berlin

.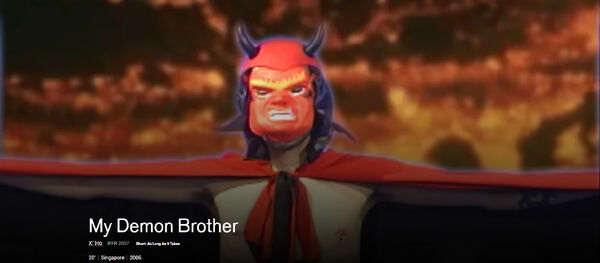 Blow Job

(2006) - a tribute to

Andy Warhol

made specially for the Singapore International Film Festival and therefore, the least

pornographic

of all his films. It featured a young man having what looked like a foot massage. The entry became a finalist for Best Short but was grandly snubbed with "no win" while all the other nominees for Best Short collected some prize or other. With a premonition of the official rebuff, Ho did not attend the ceremony but sent a representative instead.

Allen Ginsberg Gives Great Head

(2007) - an

avant garde

, 15-minute artistic piece of pornography comprising at least 3 genres. It was a poetic homage to the great American poet of

Howl

and a political pamphlet against Singapore's repressive censorship. It showed at International Film Festival Rotterdam in 2008.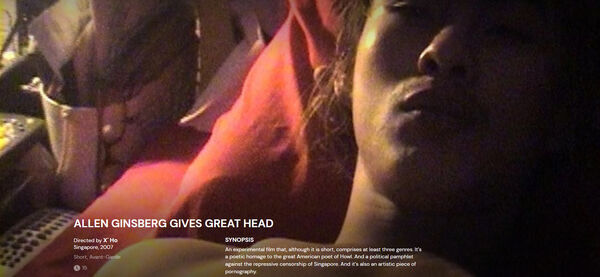 By Nationality

(2008) - another of Ho's films which again debuted at the

Pornfilmfestival Berlin

.

Cum Suck My Nazi

(2009) - his most

hardcore

XXX

movie. It dwelt on Singapore through a sexual

metaphor

. Again, it was screened at the

Pornfilmfestival Berlin

.
Ho made cameo appearances in Eric Khoo's Mee Pok Man and in Jack Neo's slapstick caper Liang Po Po: the movie. However, his most infamous celluloid role was in Zai Kuning's Even Dogs Have Choices which was officially banned in Singapore. In the movie, Ho was filmed being tattooed on his penis while passages of his spoken word performance were heard throughout.
Interviews
[
]
On 19 June 2014, Nylon Singapore uploaded an exclusive interview with Ho to YouTube[22]:
On 21 April 2015, fFurious, a multidisciplinary creative communications company, uploaded a video interview with Ho to YouTube[23]. It was made for the retrospective exhibition, So Happy: 50 Years Of Singapore Rock, held at The Substation from 8 to 26 April 2015. The event was a project by fFurious, supported by the Singapore Memory Project's irememberSG Fund, The Substation, Antalis SEA and Thunder Rock School, which formed part of the Singapore50 (SG50) celebrations.
In 2016, filmmaker Kan Lume produced a movie entitled The Naked DJ which documented Ho's visit to China for the first time to reflect on his homeland, Singapore[24]. Lume described him as "a walking art piece that pierces into the soul of the repressed Singaporean". It was screened at the Singapore International Film Festival on 2 December 2015 at the National Museum. The film won the NETPAC Award for Best Asian Film at the Jogja-NETPAC Asian Film Festival 2014 (Read a review:[25]).
On 1 October 2021, Bang! Bang! (棒棒) uploaded a memorial interview with Ho to YouTube[26]:
On 4 October 2021, events and entertainment company Music & Movement Singapore uploaded a video to YouTube in memoriam of Ho[27]. The clip was taken from Off The Record, the third of a four-part series entitled Singers and Their Songs that was produced by artist Riccardo Barbari at the Singapore Broadcasting Corporation (SBC) in 1983. Barbari remembered that Ho was not comfortable with an interview that was too serious and so they ended up with a funny tongue-in-cheek introduction that captured the side of him that many people loved so much and would miss even more.
On the same day, radio station Mediacorp Gold 905 also uploaded a memorial tribute to Ho to their Facebook page[28],[29]:
Death
[
]
On 12 June 2021, Mediacorp GOLD 905 uploaded a video of an apparently healthy Ho interviewing singer-songwriter Gary Kemp of Spandau Ballet to its Facebook page[30],[31]:
It therefore came as a rude shock when Singaporeans found out that he died at the National University Hospital (NUH) at around 4:37am on Monday, 27 September 2021, after a two-month long battle against stomach cancer. He was brave, determined and cheerful to the very end. Ho had not been hosting his regular radio programme on GOLD905 for a few months prior to his demise but most people were not aware that he was ill. The general public only came to know about his passing via a post on his Facebook, as well as on radio station Mediacorp Gold 905's page. One American article described the cause of his death as "shady" but declined to speculate as it wanted to respect his family's privacy[32]. Ho was famously secretive about his age. He was survived by his mother[33],[34].
Tributes from peers
[
]
On the day of his passing, fellow artiste Don Richmond wrote on Facebook that he was "a little shell-shocked" by the news. "Memories now come flooding back of when you first heard my first few demos (that were admittedly so bad) and you were absolutely gracious, brought me out to lunch and gave me some of the best advice that stuck with me 'til this day. "Later on I was lucky to have been able to call you colleague and friend. You'll always be a hero to me, a hero to all music lovers here," said Richmond.
Another musician, composer Kevin Mathews, wrote about the first time he met Ho during an interview for Rediffusion in the 1990s. "I recall thinking he was one of the sweetest, nicest persons I had ever met. The first person ever to play my music over Singapore radio. Will never forget his intelligence, his wit and his passion."
Bernard Lim, 53, programme director of radio stations Kiss 92 and ONE FM 91.3 said: "Chris Ho has always been a mentor and inspiration to me. Many years ago, he roused my passion in radio and landed me my first freelance job in Rediffusion back in the 1980s. It is truly shocking and sad to hear the news. We have lost a great radio voice in Singapore."
Radio DJ and singer John Klass, 46, who was one of Ho's close friends and was with him when he died said: "I've known Chris Ho since I joined Rediffusion in 1991. We shared a lot in common from being radio hosts to songwriting and being recording artistes," Klass, a presenter on radio station CLASS 95, tells The Straits Times. He was a dear friend who was a true artiste and the consummate professional in all he did in his profession as a radio host and in his immense love for music. I'm truly grateful to have been with him in his final hours and had a chance to thank him for his friendship and love through the years."
Singer and composer Dick Lee, 65, told the media he was "shocked" to hear about Ho's death as he did not know that he was ill. He recalled: "When I met Chris as he was about to leave MDC (Singapore Armed Forces Music and Drama Company), I knew he was going to make an impact in some way, and he certainly fulfilled those expectations with a music career that stood out for its originality and daring. Through our collaborations I learnt about the importance of sticking to your guns no matter what and believing in oneself."
Frontman of indie music pioneers The Oddfellows, Patrick Chng, 53, called Ho a champion of the music scene in Singapore. He remarked: "Chris was a trailblazer. Thanks to him, I discovered so much new music. He was also so supportive of many local acts including the Oddfellows. From our early days he supported us, writing about us in The Straits Times back in 1989. He's also got one of the best voices on Singapore radio. A true icon, he will be missed."
Former radio and television host Lauretta Alabons 51, said she first knew Ho when they were both presenters on Rediffusion in the 1990s and that he seemed fine when he visited The Flying V, a bar opened by her concert promotion company LAMC, just two months prior to his death. She said: "I have so much respect for his knowledge in the music business. I will miss him."
Music producer George Leong reminisced about the work he collaborated on with Ho[35]:
"Thank you Chris Ho for giving me the opportunity to be a part of your music and life. You have inspired me very much musically.
S1 1989 Save The Day:- This is the first song that we worked together on. It was commissioned by

Action for Aids

to commemorate

World Aids Day

. I remember you brought a vinyl record over to my place and i sampled the beat from the record on my mother's turntable. We then went to the

Music Syndicate

studio to track it. https://soundcloud.com/xhosux/save-the-day
S2 1992 Deeper:- One of my favourite songs that Chris Ho wrote together with Dick Lee originally from the

Class Acts

album. Recorded at our

Tune Factory

at

Maju Ave

. Features

叶良俊

Jimmy Ye

on harmonies[36]
S5 1993 Save Sex:- This is the 2nd song for

Action for Aids

featuring

Christina Ong

on vocals[37]
S3 1994 Motocycle Hero:- You brought your little

Yamaha portasound

keyboard for me to sample the cheezy synth hook. We had fun creating this track[38]
S4 1994 Kites:- I remember we went thorough great lengths to create the sound effect of metal chains for this song. Can't find this song online though. It's from

Pony Canyon

's

Skin Deep

album.
S5 1994 Save Sex (The Sax & Blunder Mix) A classic house mix of Save Sex. We had lots of fun remixing the song and you even performed it on TV. I used an actual

Roland TR909

and a

Mini Moog

on this track[39]
He recalled the two occasions when they we were all dressed up and took a photo together - the first was when they were at a friend's wedding in 1992 and the second was when Ho received his Compass award in 2018[40]. He thought about all the time they spent together, from the early days at Saunders Road making music together at Leong's parents' place, to Bukit Batok. Also, recording Ho's vocals at Tune Factory with a M269c microphone that really captured his soul. They were even planning to meet up after Ho was discharged from hospital.
Mentor and inspiration
[
]
Radio DJ Tim Oh said he was "gutted" by the death and described Ho as "one of Singapore's most enduring and endearing radio personalities" with "countless" contributions to the local broadcast and music industries. "Away from the microphone, he was one of the sweetest and kindest souls I had the pleasure of knowing," said Oh, describing Ho as a kind, patient and giving mentor during the former's DJ training course at Rediffusion. "A bonafide good guy, I have never heard him raise his voice, exhibit a temper or even speak ill of anyone. Chris is, was and always will be a gem of a DJ and human being," Oh added.
Poet and graphic artist Gwee Li Sui also chimed in. "You were the local hero of so many of us heartland youngsters back in the day. We loved your voice and the way you thought fearlessly," he said.
Podcast host Wayne Cheong contributed this eulogy: "Thank you Chris Ho for inspiring me to start Bucket List Bands Podcast. I listened to your show 8 Miles High during my growing up years and subscribed to cable radio Rediffusion as my mom was a seamstress and she made clothes for her clients while listening to Rediffusion, and I always turned the dial to the English Channel and you were always on. You were Singapore's #JohnPeel, and will play all these progressive punk rock music and spotlight local Singaporean bands as well as consistently champion acts like Napalm Death and other Grindcore / Death Metal bands, REM, Sonic Youth, Einstürzende Neubauten., Nine Inch Nails and Industrial music, as well as controversial Hip Hop acts like NWA and introduce future music from Kruder and Dorfmeister to IDM like Aphex Twin and Autechre (æ). My dream was to interview you and recount the story of your meeting with industrial pioneers Throbbing Gristle and Genesis P.Orridge……I'm kicking myself that I will never get the chance to live tape this episode with you."
Pop culture writer Suzy Wrong penned on her Facebook: "I had the immense privilege and pleasure, to have worked with him on one track on the SKIN DEEP album from 1994. He was looking for someone who was fairly out as LGBTQ, and it wouldn't surprise me that I was the only name on the list, available at short notice, at the time. He was such an icon, I remember basically just standing at the mic in the studio, trying to do what he needed for the song, but pretty much feeling completely frozen by the intimidation factor from being in Chris' presence. He was our God of Punk, and I was minuscule by comparison. So, thank you dear Chris for fighting the hardest fight, and for never giving up on Singapore (as I have). I'm virtually an old lady now, but when I think of you, I still feel like I want to grow up to be just like you, one day."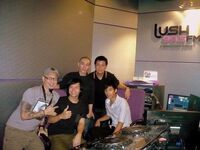 Kelvin Tan, one of the founders of the now defunct Home Club where Ho used to perform, said he was "truly shocked" by the death of what he described as a "scene mover" and "the most gentle person I've ever met". "You were always encouraging during the days of Home Club and we even did awesome shows together," he said.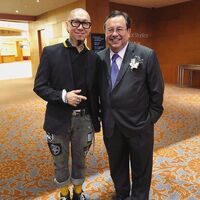 Jazz musician and Cultural Medallion recipient Jeremy Monteiro wrote on Facebook: "I've known Chris for decades. He was always kind and gentle to me. His band indie rock band Zircon Lounge is legendary in Singapore music, shocking and breaking all music trends in Singapore. He was a rebel in his political views, but I always believed that he loved Singapore. We performed together on a number of occasions over the decades, most recently at the Shangri-La hotel ballroom in 2014 when I accompanied him on a Randy Newman song. He received the Composers and Authors Society of Singapore (COMPASS) Artistic Excellence Award in 2018. It is the last time I saw him and we snapped this happy photo together. I really really liked Chris Ho. I will miss him. Rest in Peace old friend. My Deep Condolences to his Mum, his family and all close to him."
Despite being a high-profile public figure, Ho was not averse to cruising in his spare time. Openly gay comic artist and former Raffles Institution science teacher Otto Fong recalled his encounter with Ho[41]:
"Chris Ho lived fully, boldly and on his terms. Which was why we met in a swimming pool shower room decades ago when I was in my 20s. It was a quiet day at the pool, so we were the only two guys in there. It was a long time ago and my memories of these things were hazy by now. All I remembered was someone else came into the shower room and interrupted our interaction. Chris coolly hid under a tiled partition while I walked away awkwardly adjusting my trunks. When the other fellow turned away, Chris quickly got up under a shower head and nonchalantly soaped himself.
I didn't know Chris well. My first impression of him that time was twofold: 1. He was much cuter than his public persona, and 2. I preferred Mark Chan's songs over his. But Chris didn't care if people did not understand his music. He was just having fun being himself. And he treated me not with the airs of a famous DJ, but as a fellow human being to share a happy moment on Earth with.
His passing is felt strongly, because he is such an integral part of my community. In our few moments of interactions over the years, he was inclusive long before anyone became aware of inclusivity. He was unapologetic before being unapologetic was cool, and he did what he wanted before doing our own thing was even a thing. I asked another friend if sharing such a story was problematic, but he said, "Chris would absolutely not shy away from such a story. He might just be pissed he wasn't around to experience the reaction." To Chris: you came, you made an impression, and may your wicked spirit live on in everyone you touched!"

On Monday, 4 October 2021, exactly one week after his death, Mediacorp GOLD 905 DJs Vernetta Lopez, Mike Kasem, Denise Tan, Catherine and X got together online live on Facebook with John Klass from Class95, to pay a 1 hour, 22 minute-long tribute to Ho, whom they remembered as a friend and a part of their family[42]:
Funeral
[
]
Ho's funeral ceremony for family and friends was held at the Ruby Room, Singapore Casket, 131 Lavender Street from 6pm to 11pm on the same day as his death and from 11am to 11pm from Tuesday, 28 September to Thursday, 30 September 2021. Owing to an ongoing surge in delta variant infections during the Covid-19 pandemic, social distancing restrictions were in place and the venue could only accommodate 30 visitors at any one time.
Gallery
[
]
See also
[
]
References
[
]
Acknowledgements
[
]
This article was written by Roy Tan.