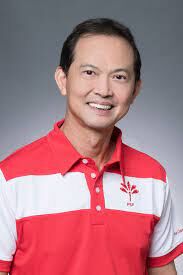 Leong Mun Wai is a Central Executive Committee member of the Progress Singapore Party. He has been a Non-constituency Member of Parliament of the 14th Parliament of Singapore since 16 July 2020.
Prior to the May 2021 Parliamentary session, the Progress Singapore Party announced that it would "continue to raise important questions in Parliament for a more compassionate Singapore" and that it believed "compassion begins with a strong social safety net"[1]. Leong Mun Wai raised the following queries for the Minister for Social and Family Development:
What are the current options for young and vulnerable teens to seek shelter if they are kicked out of their homes for reasons such as their sexual orientation or gender identity?
Would the government consider extending financial support to shelters run by LGBTQ+ community groups such as The T Project?
For the Minister for Home Affairs:
An update of the investigation into the incident of the rainbow flag being thrown at staff of the SMOL salad bar at Lau Pa Sat
What further steps are being taken to protect frontline staff members and LGBTQ symbols such as the rainbow flag of LGBTQ-friendly establishments?
This article was written by Roy Tan.
Community content is available under
CC-BY-SA
unless otherwise noted.