Madeleine Lim (born 11 May 1964) was Singapore's first prominent lesbian activist and openly gay filmmaker.
She was a co-founder of SAMBAL (Singaporean And Malaysian Bisexual women And Lesbians) and the US Asian Lesbian Network in the San Francisco Bay Area where she now lives. She is also the founding Executive Director of the Queer Women of Color Media Arts Project (QWOCMAP) and an adjunct professor of film studies at the University of San Francisco[1].
In 1997, Lim produced an award-winning film entitled, "Sambal Belacan in San Francisco". She has more than 20 years of experience (since the 1990s) as a producer, director, editor, and cinematographer. Her lyrical films couple poignant visuals with contemporary themes - lesbians of color, survivors of domestic violence, and immigrants living in America.
Lim was the first local lesbian personality to be featured in a Fridae article. In a 2001 interview with Sylvia Tan, the then editor of the English section of the popular LGBT web portal, Lim talked about filmmaking and activism, being 'censored' by her lesbian friends in Singapore for being an 'out' lesbian and what she considered to be her most traumatic homophobic experience coming out as a 16 year-old student in an all-girl Catholic convent school in Singapore.
Prior to that, in 1997, Lim also granted an interview with Dr Tan Chong Kee in NewSintercom[2].

Biography
[
]
Early life
[
]
Singapore-born Madeleine Lim's mother was born in China and adopted by Singaporean parents when she was 6. Her father was from Malacca. He was a Baba - half-Chinese, and the other half a mixture of Malay, Indian and Portuguese. Her parents separated when Lim was nine and her mother then re-married. Her stepfather was half-German and half-Spanish. She lived with them until she was 23 years old. Her mother and stepfather now live in Kazakhstan and run a very successful travel agency there.
Lim studied at the Convent of the Holy Infant Jesus (CHIJ) for her primary and secondary school education. She then went to Catholic Junior College (CJC) and finished her diploma at the College of Physical Education.
Lesbian feminist activism in Singapore
[
]
As a late teenager, Lim talked with friends about living more "out" - living her lesbianism as a normal and full part of her life instead of being limited to just maybe one bar and a small circle of friends. She wanted a lesbian community around her to organise within, to be an active part of.
To fulfill her dream, in 1984, Lim, who was just 20 at the time, ran an underground lesbian feminist newsletter for 2 years and also organised monthly potlucks during that period.
In 1985, a women's discussion group called the NUS weekly tea group for womyn was started at the National University of Singapore and Lim became actively involved in its activities, facilitating the weekly discussions and writing articles for its newsletter. Around the same time, AWARE (Association of Women for Action & Research), a feminist organisation, was founded and she became actively involved in that as well over the next couple of years.
In 1987, AWARE organised a dinner in celebration of International Women's Day. For that event, Lim co-wrote and directed a skit called the Myth Pageant Beauty Contest (a spoof on the Miss Pageant Beauty Contest). The dinner itself was fun and well attended.
Shortly after that, however, the Singapore government arrested the woman with whom Lim had co-written the skit and subjected her to indefinite detention without trial. This was during the alleged Marxist Conspiracy in 1987 where the government arrested 11 people in the second round of arrests, which included a number of writers and theater practitioners.
Lim had been fairly fearless in the lesbian community's organising efforts up to that point, but the second round of arrests struck a little too close to home for her. And that was the whole point of those arrests - to instil fear and effectively clamp down on activism and dissenting voices of any sort. Lim's parents feared that she too would be arrested. So, one month after graduating from her course of study at the College of Physical Education, she left her beloved Singapore for New York City, USA in 1987 at the age of 23 years.
Arrival in the US
[
]
Lim initially intended to stay in the US for only two-and-a-half months but ended up staying two-and-a-half years. She landed in New York and travelled by land across the country, checking all things lesbian on the way like the lesbian communities, bars, restaurants, publications, cafes, etc. She did not go to all the states, skipping the Southern states because she did not want to deal with their racism. She also explored California, moving from Los Angeles to Santa Cruz to San Francisco.
She knew she wanted to go to San Francisco because she heard there was a large lesbian community there. The traveling took a whole year. Before her US trip, she had also checked out lesbian communities in other European cities like London, Paris, and various parts of Spain, Italy and Germany. She did not want to stay there because of the language barrier and also because there were few Asians there.
When she got to San Francisco, she thought it was great. She wrote to her friends asking them to go. One year later, one came and several years later, another came. They sometimes got together to talk about Singapore and their homesickness.
Achivements in San Francisco
[
]
After arriving in San Francisco, Lim completed her Bachelor of Arts in Cinema[3] at San Francisco State University in early 1987.
Founder of lesbian organisations
[
]
She later co-founded the US Asian Lesbian Network and SAMBAL (Singaporean & Malaysian Bisexual Women and Lesbians).
Lim's organising efforts in San Francisco centred mostly on lesbians with color issues and visibility in the US, specifically the Asian Pacific Islander queer women's communities. In 1989, she was actively involved in organising the Dynamics of Color Conference, which dealt with racism in the Bay Area lesbian community. She co-founded the US Asian Lesbian Network, which networked with Asian lesbians in Japan, Taiwan, Thailand, India and the Philippines.
Lim later founded the Queer Women of Color Media Arts Project (QWOCMAP), which provides free professional filmmaking workshops and presents the free annual Queer Women of Color Film Festival in San Francisco. She currently serves as its executive director.
Description:
"Lavender Life, is a new web show that covers a slice of life and the happenings in the diverse world of the LGBTQIA community. It will feature interviews, entertainment reviews and news/social trends affecting the LGBTQIA community. Lavender Life is a production of KleisTV.com. This show features Madeleine Lim, an exiled Singaporean lesbian/filmmaker/professor, who founded Queer Women of Color Media Arts Project, or QWOCMAP. Founded and based in San Francisco, the non-profit organisation provides free four-month training to queer women of color in video production. The training takes a student with zero knowledge to producing a finished work - ready for their annual QWOCMAP Film Festival in June. This year marks their 9th Annual Film Festival. For info and festival schedule, visit QWOCMAP.org"
Documentary for homeless youths
[
]
In the summer of 1996, Lim was commissioned by a homeless advocacy organisation to produce a documentary on their youth pilot art project. 15 homeless youths participated in the 3-month art project where the youths learnt about community organising, self-empowerment and leadership skills through art. "Youth Organizing, Power Through Art" was the 30-minute documentary that resulted.
Sambal Belacan in San Francisco
[
]
Main article: Sambal Belacan in San Francisco
In 1997, Lim made an award-winning 25-minute short film entitled, "Sambal Belacan in San Francisco" which premiered at the San Francisco International Lesbian and Gay Film Festival in June 1997. That same year, Lim's film was accepted at the Singapore International Film Festival but was banned by Government censors just before it was supposed to have been screened. The movie is about three immigrant Asian lesbians in the U.S. grappling with home and belonging, and is frank in its portrayal of sexuality, race, and nationality.
Watch a video of Lim's reflections on her film[7]:
Since becoming a filmmaker, she has become much more visible in the public eye. She has been organising in different ways – using her films as organising tools, especially when she speaks at universities, panel discussions and film festivals. A copy of her film was sent to ex-President Bill Clinton's Advisory Committee on Asian American Pacific Islander issues.
After completing "Sambal Belacan in San Francisco", Lim freelanced as a director, cinematographer and editor. In the summer of 2001, she directed 7 pieces of work for the stage.
Awards and honours
[
]
Lim's films, which have a large focus on the adversity faced by the LGBTQ and Asian Pacific Islander community, have screened at sold-out theaters at international film festivals around the world including the Vancouver International Film Festival, Mill Valley Film Festival, and Amnesty International Film Festival. Her work has also been featured in museums, universities and broadcast on PBS (Public Broadcasting Service)[8] to over 2.5 million viewers.
She won the 1997 Award of Excellence from the San Jose Film & Video Commission's Joey Awards and the 1998 National Educational Media Network Bronze Apple Award.
From 2000 to 2003, she was California Arts Council Artist-in-Residence.
In 2004 and 2005, the San Francisco Board of Supervisors awarded Lim a Certificate of Honor in public recognition of distinction and merit for outstanding service to the people of San Francisco.
In 2005, Lim received the LGBT Local Hero Award from KQED-TV in recognition of her leadership of QWOCMAP and her dedicated service to queer women of color. She was the featured filmmaker at the 2006 APAture Asian American Arts Festival and was twice-awarded the highly competitive SFAC Individual Artist Commission for her new film.
On Saturday, 3 April 2010, The Asian Pacific Islander Queer Women & Transgender Community (APIQWTC) honoured Lim with the 2010 Phoenix Award in recognition of her outstanding commitment to serving the Asian Pacific Islander Community as a filmmaker, community activist and educator[9].
Complete list
[
]
1997 Award of Excellence from the San Jose Film & Video Commission's Joey Awards
1998 National Educational Media Network Bronze Apple Award
2000-2003 California Arts Council Artist-in-Residence
2005 LGBT Local Hero Award from KQED-TV
2006 APAture Asian American Arts Festival Featured Filmmaker
2007 DreamSpeaker Award from Purple Moon Dance Project
2010 Phoenix Award from APIQWTC
2011 Bayard Rustin Civil Rights Award
2013 State Farm Good Neighbor Award
2013 Audience Award at the Queer Women of Color Film Festival (for the film The Worlds of Bernice Bing)
Three time recipient of the San Francisco Arts Commission's Individual Artist
Driving force
[
]
Lim feels that being a mixed-heritage Asian has definitely been a driving force in her filmmaking. She thinks that there is a market for an Asian lesbian full-length films - not just for one Asian lesbian feature-length film, but many. She points to the popularity of the gender-bender films that Brigitte Lin acted in like Swordsman II, The East Is Red, Ashes of Time, etc. As an Asian lesbian, she feels starved of representative images of her community. And if it is to get its fill of wonderful and various images of Asian lesbians, then filmmakers like herself will just have to get more creative.
Encounters with homophobia
[
]
In the US
[
]
Lim has encountered homophobia even in the US. She feels that in many ways, San Francisco is still a gay Mecca, and that is the reason she has lived here all these years. Institutionally, homophobia is illegal in the US. So when it manifests itself, it tends to happen on an intense personal level.
She remembers that in 1994, she was riding a bus home late one night. The bus was relatively empty except for a handful of passengers. She was reading one of those free lesbian and gay publications she had picked up in the gay Castro district. The 2 white men sitting behind her got really interested in the paper and were starting to peer over her shoulders, reading along.
One of them asked where she had gotten the paper. Trying to stay cool, she replied, 'From the Castro'. He said, 'It figures.' Then the other guy screamed out, 'Mother fucking faggots!' along with a bunch of other profanities. Then the first guy yelled, 'Anyone reading this shit on the bus should be shot!' Lim froze.
She did not know how serious they were, if they had a gun on them, if she should tell the bus driver, if she should get off, or if they would follow her when she got off the bus. She ended up staying in her seat, continuing to read the paper. When the bus got to her stop, she left the paper behind on the seat and said to them, 'Enjoy.'
In Singapore
[
]
In contrast, in Singapore institutionally, homophobia is legal and enforceable by the powers that be. And that fear trickles down to the individual in complex ways. Lim thinks that internalised homophobia is an extremely destructive force. She has many lesbian friends in Singapore who are very much afraid and closeted, and they sometimes are the ones who attempt to censor her for being an 'out' lesbian.
The most traumatic homophobic experience still was when she was 16 years old, and coming out and coming to terms with her lesbian identity as a teenager, in an all-girl Catholic convent school. The pressure from the school, the church, the teachers, the principal, Lim's parents, her girlfriend's parents, was tremendous, intense and daily.
She was 'outed' to all the teachers in the school and was constantly being pulled out of class for 'counselling sessions'. The pressure became unbearable. It eventually broke Lim's girlfriend and her apart. She was this close to being one of those gay teenage suicide statistics one hears so much about. She was extremely depressed for 2 years after that. She still does not know how she survived that experience with any semblance of sanity intact.
Keeping in touch with Singapore
[
]
The last time Lim was in Singapore was in December of 1998 visiting her sister. Her sister moved in 2000, so she had not visited Singapore since. She still keeps in touch with friends who travel back and forth between San Francisco and Singapore, and along with SAMBAL, she tries to keep posted on what is happening in the Singapore lesbian community. On the social scene, she hears about the different clubs opening or closing or moving. On the personal level, she know of friends who are networking and organising within the lesbian community in different ways.
Lim is eligible to apply for US citizenship but has not done so because she does not want to give up her Singapore citizenship. She is still mulling over the issue. She has gotten the paperwork but has not yet applied for US citizenship. She still reluctant to give up her Singapore citizenship. She does not know why as she does not have any immediate family in Singapore anymore. And especially since the Singapore Film Censorship Board banned her last film Sambal Belacan in San Francisco. Maybe it is nostalgia for her place of birth or maybe somewhere, somehow, in a corner of her soul, she is still attached to Singapore. Her parents may retire to the US. If that happens, then logically, she would apply for her US citizenship.
From time to time, Lim has thought of returning to live in Singapore, perhaps to work on a film production, when she is older.
When she heard in 2001 about activist Alex Au's gay forum being banned in Singapore because the authorities felt that the forum promoted homosexuality, Lim felt that one just had to wear it as a badge of honor like she was forced to when Singapore's Board of Film Censors banned her film. But she was outraged.
In 1994, one of Lim's close friends from Singapore moved to San Francisco. Her friend instantly added an amazing sense of family to Lim's daily life that she had not felt since leaving Singapore. Up to that point, she had been living in San Francisco for 6 years. Her lesbian identity was totally validated but not her Singaporean identity.
Where home is
[
]
After Lim's friend moved to San Francisco, they talked constantly about belonging and about what home meant to them, where that was, whether it was geographically based, etc. That was when the idea of making a film that reflected their daily lives began to germinate.
Before "Sambal Belacan in San Francisco", Lim had completed "Shades of Grey" in January 1996 (a 7-minute film about lesbian domestic violence). It has been shown in 7 major film festivals. The inspiration for the film came from a personal experience. The process of making "Shades of Grey" was healing and cathartic for her.
Feature film
[
]
In 2001, Lim was planning a feature length film next about a coming of age story of girls in a convent school. She attended a convent school in Singapore for 10 years herself. The film would definitely be based on her personal experience and, as such, would a semi-autobiographical piece, but fictionalised and dramatised.
Wish for Singapore
[
]
If Lim were allowed one wish for Singapore, it would be for the Government needs to stop constantly spoon-feeding the general public on what to think and to let the individual think for him or herself. It was about time because after all, Singapore was already over half a century old.
Sambal Belacan in San Francisco shown at SGIFF 2020
[
]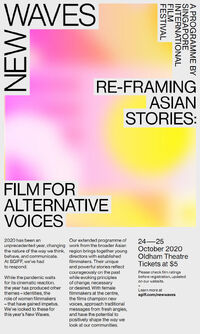 After being banned by the Singapore government for 22 years, Lim's award-winning film Sambal Belacan in San Francisco received a one-time exception for screening at the Singapore International Film Festival (SGIFF) on Sunday, 25 October 2020 at the Oldham Theatre[10]. At any time, the Singapore Classifications Board could have revoked their permission and have the Filmmaker Q&A session cancelled. Lim was cautioned not to mention any LGBT issues at the screening with seats for only 33 people.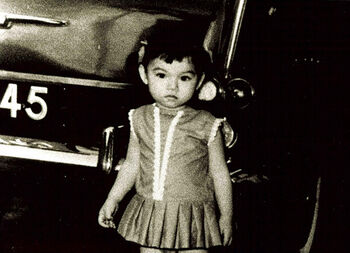 In 1998, the Singapore International Film Festival (SGIFF) invited Sambal Belacan in San Francisco to be screened. However, the Singapore Board of Film Censors sat on the film until after the screening date. When the SGIFF inquired as to the status of the film, they learned that it had been banned. The SGIFF attempted to get the ban lifted the following year, in 1999, but was not successful. Since then, there had been underground viewings of the film but it has never been publicly screened in Singapore.
In 2020, the SGIFF approached the newly-dubbed Classifications Board of the umbrella regulatory agency, the Infocomm Media Development Authority (IMDA) to submit a case for the screening of Sambal Belacan in San Francisco during its pre-festival New Waves programme and its main SGIFF one as well. In mid-October 2020, the IMDA approved a one-time showing of the film with a R21 classification rating only for the New Waves programme. However, the movie was still banned and any subsequent screening in Singapore would require submitting a new application and making a brand new case to the IMDA. Even with the SGIFF New Waves programme only days away, the IMDA could still cancel the screening, and the Filmmaker Q&A.
Event Information
[
]
Event: New Waves
Focus: Re-framing Asian Stories: Film for Alternative Voices
Program: Portraits and Landscapes: On Going Places
Date: Sunday, 25 October 2020
Screening Time: 12:00pm
Q&A Time: 1:15pm
Advertisement:
"How do we define place? And how does place define us? Singaporean director Madeleine Lim's seminal documentary contrasts the relative experiences of identity felt by those who move between cities, countries and continents - how attitudes shift, and how they are expressed and received.

Sambal Belacan in San Francisco

Dir. Madeleine Lim/US/1997/25 min

The shifting identity of sexuality in the transition from one location to another in this rare Singaporean classic."
Pre-recorded Q&A session
[
]
Lim eventually did not attend the screening herself but explained: "I really wanted it to speak to the LGBTQ community in Singapore. I wanted to share our stories with them." On the one hand, she was frustrated that Singapore's ban on the film was not completely lifted. On the other, she was excited and amazed, calling the moment "historic." "I had hoped for a complete lift of the ban, but I'm excited that it screened at all," she enthused. "It has been my dream to screen my film in Singapore. It is my birthplace. It was incredibly exciting."
During the recorded Filmmaker Q&A discussion where audience members pre-submitted their questions, Lim was only able to speak about her personal experience when asked about LGBTQ issues. Lim's mother, Christina, whom she only identified by her first name to protect her privacy, attended the in-person premiere, reporting back to her daughter that the audience received the movie positively. One of the audience members submitted a comment thanking Lim for "your courage for making this film" and praised Lim's mother for being there.
The IMDA denied a second screening of the film in the festival's regular lineup in November 2020 but left the door open to entertain future requests. Lim was not sure if the Singapore government's one-time allowance was a sign of change, pointing out that her film was still banned. Lim believed the movie was just as applicable today as it was two decades ago; the same conversations the butch lesbians had in the film were taking place a generation later. "This 23-year film is still relevant today," said Lim. It talked about concepts and ideas that were ahead of their time, and one notes that there was a lot more awareness about immigration and transgender people of colour in the US today. "It takes time, maybe a couple of decades, for other folks to be on board in a social-political context."
"Being Banned"
[
]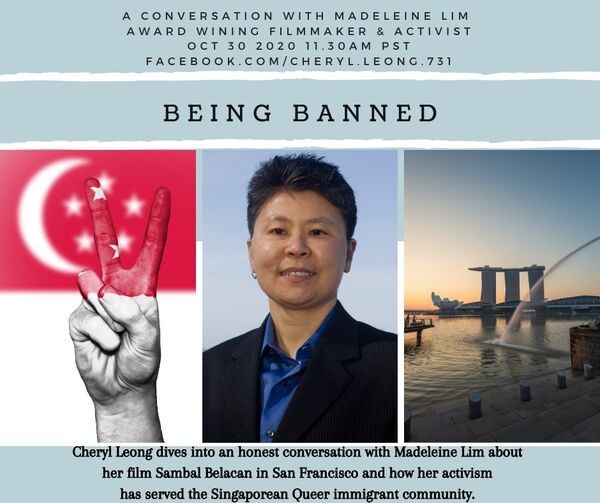 On Friday, 30 October 2020, Cheryl Leong[11] organised an event entitled, "Being Banned", in which she engaged Lim in a conversation broadcast on Facebook[12]. It was advertised thus:
"A conversation with MADELEINE LIM, Director of the Queer Women of Color Media Arts Project, award winning filmmaker and activist. OCT 30 2020, 11.30AM PST FACEBOOK.COM/CHERYL.LEONG.731

Cheryl Leong dives into an honest conversation with Madeleine Lim about her film 'Sambal Belacan in San Francisco' and how her activism has served the Singaporean Queer immigrant community."
The live streamed interview was recorded and uploaded to the YouTube channel "Leading With Consciousness"[13] the following day, on Saturday, 31 October 2020[14]:
Published work/films
[
]
Shades of Grey

(1996)

Youth Organizing: Power Through Art

(1996)

A Vision of Smart Growth

(2002)

Dragon Desire

(2004)

The Worlds of Bernice Bing

(2013)
See also
[
]
References
[
]
Sylvia Tan, "Singapore-born lesbian filmmaker Madeleine Lim wins 2010 Phoenix Award", Fridae, 1 April 2010[15].
Sylvia Tan, "LGBT offerings at Freedom Film Fest in Johor Bahru, Kuching and Penang", Fridae, 12 September 2008[16].
Sylvia Tan, "Drama queen: Madeleine Lim", Fridae, 23 February 2001[17].
Tan Chong Kee, "Madeleine Lim: A Singaporean lesbian filmmaker", Newsintercom, 14 July 1997[18].

Geralt of Sanctuary

, "Sambal Belacan in San Francisco (1997) slated for Singapore International Film Festival (SGIFF) October 25 – banned for 22 years",

iGames News

, 23 October 2020[21].

Heather Cassell

, "Singapore shows SF lesbian's banned film", Bay Area Reporter, 28 October 2020[22].

Shawn Hoo

, "A Banned Classic by A Lesbian Filmmaker Returns Home. What Has Changed?", Rice media, 21 Novemeber 2020[23].
Acknowledgements
[
]
This article was compiled by Roy Tan.