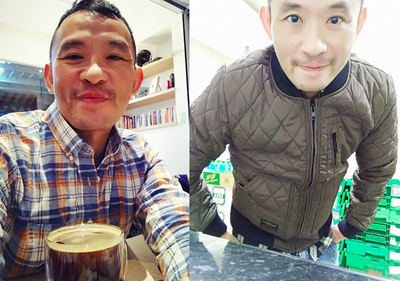 Mickey Chen was a pioneering LGBT film director of multiple LGBT-themed documentaries including Boys for Beauty (美麗少年) and The War of the Roses (玫瑰戰爭). Other titles by the filmmaker include Not Just a Wedding Banquet (不只是喜宴) and Scars on Memory (無偶之家,往事之城). He died of cardiogenic shock at the age of 51 years in 2018 after suffering from hypertension for many years.
Much of Chen's work was inspired by his own difficult childhood and his struggles coming out to a less-than-accepting father, who initially rejected him due to his sexuality. His father made him kneel in front of ancestral tablets for bringing dishonour to the family. Chen published an autobiography entitled Taipei Father, New York Mother (台北爸爸,紐約媽媽), which uncovers the pains of his family woes. It became a bestseller after its release in 2011 and was awarded the Taipei International Book Exhibition Prize. Chen also later adapted it into a stage play in 2012. Chen eventually reconciled with his father.
The story details how his initially wealthy family met adversity during the 1970s and his parents were forced to emigrate to the U.S. in order to feed their family back in Taiwan. Chen's mother and father split before his father returned years later and became the subject of blame for the family's disintegration over the following years.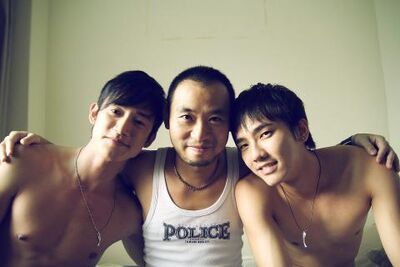 Chen often made media headlines due his unyielding advocacy of LGBT rights, which regularly saw him take to the streets in support. He referred to himself using the feminine nickname Lao Niang (老娘) and was known by the outside world as Jade Sister (琪姐). His Facebook page proclaims him a "veteran international female film director and chief Chinese-language best-selling female author."
A relative thanked the public for their heartfelt concern, and said because his death was so sudden, his family was still dealing with many arrangements, and if and when funeral proceedings were arranged, they would be publicly announced. Taiwanese artistes and the general public took to social media week to mourn his death.
One of Chen's close friends said he worked relentlessly to promote gender-related issues for decades, and hoped that "his movies, book, stage play, speeches and interviews can continue to become a light to those walking a similar path and feeling lonely."
Director of award-winning animation On Happiness Road, Hsin Yin-sung (宋欣穎) wrote on Facebook: "Life is so cruel. Thank you for taking me to film when I was just a small child. Thank you for teaching me a lot of silly phrases. Thank you for witnessing my marriage. And finally, thank you for still finding time to talk to me when I was weak. R.I.P."
See also
[
]
References
[
]