Sambal Belacan in San Francisco is award-winning 25-minute 16mm short documentary film by Singapore-born producer, director, editor and cinematographer, Madeleine Lim, which explores issues of race, sexuality and nationality[1]. It was accepted at the 1997 Singapore International Film Festival but was banned by government censors just before its scheduled screening. The film premiered at the San Francisco International Lesbian and Gay Film Festival in June 1997. It remains banned in Singapore to this very day.
Distant memories, negotiating multiple identities, daily reminders of outsiderness ... a poignant award-winning 25-minute documentary, Sambal Belacan in San Francisco evocatively portrays three Asian lesbian immigrants originally from Singapore - D.P., Mabel Chan and Madeleine Lim - grapple with making a home in America in order to live their lives openly without discrimination and persecution.
The film is based on the conversations the women had at Lim's monthly Singaporean and Malaysian bisexuals and lesbians potluck that she hosted for a decade. It explores the women grappling with homophobia in Singapore, racism in Singapore and the US, and immigration. Throughout the film, Lim weaves together Eastern and Western cultures. A lesbian love scene separates the three stories.
Banned in Singapore, this cinematic gem explores how cultural identity, lesbian sexuality and immigration status raise pertinent questions about belonging. It speaks compellingly for a community whose voices are seldom heard. Combining interviews, newsreel footage, scripted scenes and poetry, this mixed-genre documentary visually conveys the multi-layered experiences of immigrant Asian lesbians living in the US today.
The film does not depict a glamorous "homosexual lifestyle". What the subjects of the documentary have in common is that they left Singapore for San Francisco because they felt they would have missed out on being alive had they chosen to stay[2]. They would not have been able to love someone out loud, or bring their partners home - simple gestures that heterosexual people take for granted. More importantly, they did not feel like they had a stake in their own country. "There's not a lot of political or social change that people have the opportunity to create," one of them laments in the film, alluding also to how her identity as a Eurasian lesbian casts her further into the margins of belonging. And so they leave in order to learn how to live. As one of them says so poignantly - and this feeling is true to the queer experience even now, but especially of the 1990s - "you have to reinvent the wheel for yourself".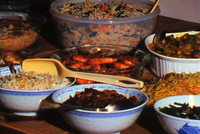 While many may think of such migration as a way of rejecting or forgetting one's home, these women were far from that. One of the most ravishing sequences in the film features many hands darting into the frame to pick up food from a crowded dining table: fried bee hoon in a large plastic container, a bowl of curry sitting in a corner, tiny porcelain bowls of fried rice, braised meat, and kangkong. The centrepiece is a bowl of prawns, drenched presumably in fragrant sambal belacan. The women are chattering in the background with a lilt that sounds Singaporean, but this is San Francisco. Sambal was not just a sauce they prepared and reminisced over their monthly potluck - Lim had also founded the support group Singapore and Malaysian Bisexual Women and Lesbians (SAMBAL) that connected people from Southeast Asia to North America to Australia through the Internet. Their slogan was "Let's spice each other's lives". They marched as a collective in the San Francisco Dyke March of 1993, holding up a huge white banner proudly proclaiming their name and their diaspora. This was sixteen years before Pink Dot.
When it comes to the film, however, most of them - the same women who would assemble on the streets of San Francisco - prefer anonymity. They appear in the form of disembodied voice overs, otherwise a pair of hands preparing sambal belacan; an ear with two piercings; two women sitting, cross-legged, opposite one another. One can hardly discern their faces in the deliberately low-key lighting. The shift between visibility and invisibility - the prospect of a film transporting one's story about elsewhere home - is constantly being negotiated by queer people.

Bronze Apple Winner, National Educational Media Network, Apple Awards 1998
Award of Excellence, San Jose Film & Video Commission, Joey Awards 1997
Madeleine Lim is an award-winning filmmaker with 15 years of film and video experience. She has served as producer, director, writer, cinematographer and editor on numerous projects. Her films have been screened at film festivals internationally. Banned in Singapore, her last film "Sambal Belacan in San Francisco" was broadcast on PBS in June 1998 to over 2.5 million viewers.
Lim was the Bronze Apple Winner of the 1998 Apple Awards given by the National Educational Media Network and received the Award of Excellence from the 1997 Joey Awards from the San Jose Film and Video Commission.
Lim has been awarded Artist-in-Residence by California Arts Council for 2 years. She sits on various grant allocations committees and serves as a jury member on numerous film festivals. She currently freelances as a director, cinematographer and editor.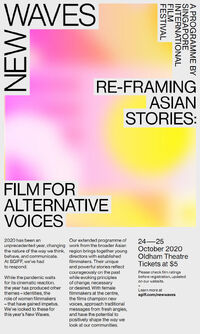 After being banned by the Singapore government for 22 years, Lim's award-winning film Sambal Belacan in San Francisco received a one-time exception for screening at the Singapore International Film Festival (SGIFF) on Sunday, 25 October 2020 at the Oldham Theatre[3]. At any time, the Singapore Classifications Board could have revoked their permission and have the Filmmaker Q&A session cancelled. Lim was cautioned not to mention any LGBT issues at the screening with seats for only 33 people out of a total capacity of 130, restricted due to the Covid-19 pandemic. All the tickets were sold out and the movie played to a full house[4].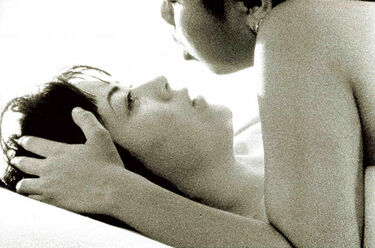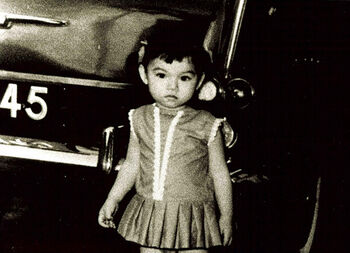 In 1998, the Singapore International Film Festival (SGIFF) invited Sambal Belacan in San Francisco to be screened. However, the Singapore Board of Film Censors sat on the film until after the screening date. When the SGIFF inquired as to the status of the film, they learned that it had been banned. The SGIFF attempted to get the ban lifted the following year, in 1999, but was not successful. The prohibition sent Lim's film into Singapore's underground lesbian community.
"A few of my friends who were in Singapore at that time decided to organise some underground private screenings," recalled Lim. "There was a lot of fear, and it was a real fear that somehow the authorities would find out about the screening and they would come to the house and arrest people who had attended the screening." The movie showed at clandestine screenings in private homes. Attendees and organisers lived on edge while watching the documentary. At any moment, the police could burst in and arrest the women for watching the banned film. The fear was so palpable that the screenings quickly ended. "The government has a tradition of arresting citizens to instill fear," said Lim. Since then, there have been underground viewings of the film but it has never been publicly screened in Singapore.
To this day, Lim remains mystified as to why the Board of Film Censors banned her film in 1998, especially when that year's festival closed with Hong Kong director Wong Kar-Wai's turbulent gay Asian love story "Happy Together," according to SGIFF's website. The previous year, Tsai Ming-liang's The River was screened without incident. Both films have gone on to become classics of queer cinema, and how momentous it could have been for Sambal belacan to share that platform, as a way of saying Singapore had her queer stories too, and of asserting that they belonged here.
In 2020, the SGIFF's program director Kuo Ming-Jung approached the newly-dubbed Classifications Board of the umbrella regulatory agency, the Infocomm Media Development Authority (IMDA), to submit a case for the screening of Sambal Belacan in San Francisco during its pre-festival New Waves programme and its main SGIFF one as well. In mid-October 2020, just ten days before the pre-festival, the IMDA approved a one-time showing of the film only for the New Waves programme. However, the movie was still banned and any subsequent screening in Singapore would require submitting a new application and making a brand new case to the IMDA. Even with the SGIFF New Waves programme only days away, the IMDA could still cancel the screening, and the Filmmaker Q&A.
It was slapped with a R21 rating and the regulatory agency's justification, published on its website was[5]:
"Sambal Belacan in San Francisco" is a documentary which revolves around three women from Singapore who move to San Francisco in the 1980s to enjoy the lifestyle they wanted.

The documentary is rated R21 with the consumer advice of "Homosexual Theme".

The documentary explores the lives of its protagonists and their personal conflicts as they deal with issues arising from societal acceptance of their sexuality. However, there are no depictions which promote or glamorise the homosexual lifestyle. As such, the film falls within a R21 rating where the Classification Guidelines allows "stronger and more explicit portrayal of mature themes".

In addition, the film contains depiction of same gender intimacy in a scene where two women are depicted kissing each other passionately as they lie in bed."
Event: New Waves
Focus: Re-framing Asian Stories: Film for Alternative Voices
Program: Portraits and Landscapes: On Going Places
Date: Sunday, 25 October 2020
Screening Time: 12:00pm
Q&A Time: 1:15pm
Advertisement:
"How do we define place? And how does place define us? Singaporean director Madeleine Lim's seminal documentary contrasts the relative experiences of identity felt by those who move between cities, countries and continents - how attitudes shift, and how they are expressed and received.

Sambal Belacan in San Francisco

Dir. Madeleine Lim/US/1997/25 min

The shifting identity of sexuality in the transition from one location to another in this rare Singaporean classic."
Lim eventually did not attend the screening herself but explained: "I really wanted it to speak to the LGBTQ community in Singapore. I wanted to share our stories with them." On the one hand, she was frustrated that Singapore's ban on the film was not completely lifted. On the other, she was excited and amazed, calling the moment "historic." "I had hoped for a complete lift of the ban, but I'm excited that it screened at all," she enthused. "It has been my dream to screen my film in Singapore. It is my birthplace. It was incredibly exciting."
During the recorded Filmmaker Q&A discussion where audience members pre-submitted their questions, Lim was only able to speak about her personal experience when asked about LGBTQ issues. Lim's mother, Christina, whom she only identified by her first name to protect her privacy, attended the in-person premiere, reporting back to her daughter that the audience received the movie positively. One of the audience members submitted a comment thanking Lim for "your courage for making this film" and praised Lim's mother for being there.
The IMDA denied a second screening of the film in the festival's regular lineup in November 2020 but left the door open to entertain future requests. Lim was not sure if the Singapore government's one-time allowance was a sign of change, pointing out that her film was still banned. Lim believed the movie was just as applicable today as it was two decades ago; the same conversations the butch lesbians had in the film were taking place a generation later. "This 23-year film is still relevant today," said Lim. It talked about concepts and ideas that were ahead of their time, and one notes that there was a lot more awareness about immigration and transgender people of colour in the US today. "It takes time, maybe a couple of decades, for other folks to be on board in a social-political context."
This article was written byRoy Tan.
Community content is available under
CC-BY-SA
unless otherwise noted.