The Online Citizen (abbreviated TOC; Chinese: 网络公民), founded in December 2006 by Andrew Loh and Remy Choo Zheng Xi[1],[2], was a community blogging platform involved in political activism in Singapore. It described itself as a group of advocacy journalists which reported on topics not generally covered by the mainstream media.
In 2011, the Registry of Political Donations gazetted the platform as a political organisation, noting that the editors of the website organised online and offline campaigns to change legislation and government policies[3],[4]. Under the Political Donations Act, political entities could not receive funds from foreign contributors and anonymous contributions above SGD$5000. In 2014, the website registered for a class license, which was regulated under the Broadcast Act. This meant that it had to "undertake not to receive foreign funding for its provision, management and, or, operation as part of the registration"[5].
In February 2018, TOC was de-gazetted as a "political association" as it was then run by only one man, editor Terry Xu, who had been responsible for the development of content since 2011 when its core team of editors left[6],[7].
The Infocomm Media Development Authority (IMDA) suspended TOC's license in September 2021 because of a dispute over reports regarding its funding sources[8] soon after which the organisation removed all its online content.
Founders and editors
[
]
Andrew Loh

(Founder and former Editor)
Remy Choo Zheng Xi (Founder and former Editor)

Kumaran Pillai

(former Chief Editor)

Ravi Philemon

(former Chief Editor)

Terry Xu

(former Executive Editor)
Origins
[
]
The motivation behind the founding of TOC arose from Andrew Loh's indignation during the 2006 General Elections. The mainstream media had been reporting on the hustings with their blatantly biased and skewed articles, especially with regard to the Workers' Party (WP) which Loh had been volunteering with. So, after the elections, he raised the issue with his friends, who also happened to be WP volunteers. They were convinced something had to be done about the status quo, to at least try and infuse some balance into the media.
Blogging was not a novel phenomenon at the time but it was relatively easy and cheap to do. Later, Loh came to know of law undergraduate Remy Choo Zheng Xi through an acquaintance. Choo entertained a similar idea about a platform for current affairs and politics, and had been mulling it over with a group of friends. They decided to work together and recruited some bloggers such as Gerald Giam, a prolific forum writer named Leong Sze Hian and a few others...and TOC was born.
The organisation's name was conjured into existence in 2006 at Glenda Han's pub called Le Chameau (French for "The Camel"), located at Boat Quay[9]. That was where Loh and his friends from the Workers' Party (WP) would hang out when he himself was a WP member. Loh had two remaining candidates on a shortlist, whittled down after weeks of throwing up various alternatives. The other option was Ground-up. In the end, Loh decided on The Online Citizen because of how the Government, even then, was trying to discredit the online community, with the mainstream media painting critics like Loh as unpatriotic. He therefore chose the name as a rebuttal against that insinuation - even though they may only be online, they were still citizens of Singapore, with the right to speak out.
Loh reckoned that such a moniker would always ring true. It was further reinforced with the tagline, "A Community of Singaporeans", which had stood on the website since its inception. True enough, the organisation lived up to both its name and the tagline. In the 9 years that Loh was with TOC, it attracted some 600 to 700 volunteers who passed through its doors, especially in the first 3 to 5 years. Loh personally met with every single one of them. Owing to the kind of website that it was, he felt he had to know everybody who worked with it.
TOC was never about any one or two persons. It was always a community...of Singaporeans. Without the volunteers, TOC would have been nothing, and they were an incredible bunch of people, running the gamut from young to old. Loh never thought politics would attract so many people. He resigned from the WP in 2008 because as TOC became more well known, some people thought the WP was involved with the website. This was not true at all because TOC had nothing to do with the WP and he never discussed the website with any of the WP leadership. To avoid any confusion, he decided to quit the party since he was TOC's Managing Editor then.
When co-founder Remy Choo Zhengxi began the journey with Loh in 2006, he was just a 17-year old, first-year law student at the National University of Singapore[10]. Both had no expectations about the direction in which TOC would grow, or how long it would last. They were a pair of hobbyist bloggers who were drawn to telling stories that the mainstream media would not cover and wanted create a platform for the underdog. Whether it was the opposition, foreign workers, people on death row or the homeless, there was always space on its website. Around those stories, communities sprung up. Fundraisers, weekly editorial meetups, protests at Hong Lim Park - all those brought a motley crew of people together and they became friends.
Choo counted himself extremely fortunate that through TOC, the trajectory of his life intersected with those of so many wonderful people who had gone on to shape the fields they were in. In particular, he was grateful to have met many amazing journalists who were now unique voices in their areas. All of them, once upon a time, helped TOC in some small way - Terence Lee, who had become the Managing Editor of Tech In Asia, was one of TOC's editors, and Bhavan Jaipragas, one of its early contributors, went on to cover Singapore for the South China Morning Post (SCMP). Kirsten Han subsequently wielded her pen for every cause worth fighting for on any platform one could conceive of, and Lynn Lee made documentaries that shone a spotlight on abuses of power around the world.
TOC brought politics directly to people before the age of social media. Choo remembered hosting the first political party dialogue in December 2010 where all the leaders of the opposition parties got together onstage for the first time to debate general election issues. The People's Action Party (PAP) was invited but declined to attend. In the Presidential Election of 2011, TOC hosted all 4 presidential aspirants for a recorded studio debate.
TOC's contributors were bloggers and happy warriors who cared enough for their causes to get out from behind their keyboards to fight for them. Choo recalled speaking at a 1,000-person protest for the "FreeMyInternet" campaign when new restrictions were imposed on websites that had "political content". He remembered staging a protest on rising public transport fares in which Gerald Giam presented a paper on public transport policy improvements. He recollected organising protests against the death penalty, and Andrew Loh and himself editing and running countless articles on the great lie that was the Marxist conspiracy.
Choo's favourite TOC memory was covering the AWARE extraordinary general meeting (EGM) in 2009 (see main article: AWARE sag). Journalists were not permitted into the EGM but since TOC was technically just a blog, its entire team signed up for AWARE associate memberships and live-blogged the EGM from the inside. They spent the day running helter-skelter around Suntec Convention Centre trying to evade the security that was trying to evict their cameramen. They stayed up the entire night editing stories and footage of the EGM. Unfortunately, Choo had to struggle with the conflict of having to sit for the Law examination paper the following day in which he performed abysmally.
Choo and TOC's founders had a lot of fun doing what they did, giving the best they could with very limited resources. They held most of their fundraisers at the Post Museum along Rowell Road. He always remembered Joshua Chiang singing Neil Young's "Heart of Gold" at the fundraiser they held after they got gazetted as a "political association" by the Prime Minister's Office in February 2011. When they were finally able to organise a larger fundraiser to honour Chiam See Tong later that year, it was at the Hotel Re at Pearl's Hill.
Of all the people Choo that had the pleasure of encountering on his TOC journey, it was his singular honour to have met Terry Xu. In 2015, he finally decided that he could not practice law and be involved with TOC at the same time when the Ministry of Defence decided to sue him (and the TOC team under the Protection from Harassment Act. Fortunately, they won the suit, but if not for Xu, TOC would have perished all those years ago.
Xu faced a slew of court actions and lawsuits in 2021. Choo acted for him in a criminal defamation charge brought on by the Attorney-General's Chambers (AGC). Xu separately faced crippling damages from a defamation suit, contempt of court proceedings, and numerous administrative actions by agencies like the IMDA. He could understand that Xu was tired and that he had borne more than anyone could reasonably expect a citizen to endure. It was not clear if TOC's last chapter had been written. But for the time being, he just wanted to say thank you to Xu for carrying the torch. They had had a good run.
First campaigns organised
[
]
TOC organised its first "protest" in 2007[11]. (It was actually a series of speeches because actual protests and demonstrations were only legalised at Speakers' Corner on 1 September 2008.) Transport was a big issue at the time, and the website published an entire series of stories over many weeks to keep the issue alive in the public eye. It culminated with the event depicted on the right at Speakers' Corner, Hong Lim Park, which not many people attended. Estimates were around 30 or so. After the banner was printed, speaker Andrew Loh realised that there was no slogan on it so he quickly got a red marker and added in the words just before the event! The fledgeling organisers were too busy to notice small things like that but they were important nonetheless. Loh was surprised at how thin he was then because he and his editors spent many late nights and weekends working on those stories and events. They discovered that running a political website was a 24/7 job. The cartoon was possibly drawn by Joshua Chiang.
The gathering was followed-up with a paper on public transport written by Gerald Giam who was then deputy editor of TOC and who had always been interested in policy formulation. The the document was sent to the Ministry of Transport. Unfortunately, not much was heard from the ministry after that but Giam eventually became an elected MP.
TOC would go on to hold many campaigns over various issues and organise events and public forums. Looking back, the organisation was actually a movement rather than just a blog. But for the 9 years that founder Loh was with the website, he surprisingly thought of it as nothing more than a blog site.
Gazetted as political association
[
]
In the initial years of TOC's operation, the Government by and large left it alone, probably not knowing what to make of it. The ruling party just got the compliant mainstream media to bark at the writers once in a while. It was not until late 2010, when they organised a political event involving all major opposition parties, an indoor event attended by some 400 people, that the Government acted decisively against them.
In 2011, just a few months after the event and before the 2011 General Elections, TOC was gazetted as a political association because the Government claimed that its editors organised online and offline campaigns to change legislation and government policies. Under the Political Donations Act, political entities could not receive funds from foreign contributors or anonymous contributions above SGD5000. This required TOC to declare all donations it got to ensure that funding came only from Singaporeans.
From then on, the Government moved to enact all sorts of legislation to rein in sites and media like TOC, a policy that exists to this very day. It was hard to survive and tread the minefield that had been seeded for independent media in Singapore. Even for something as simple as a blog site, the consequences could be hefty or devastating. It was a crying shame...but life went on.
In June 2014, a company named The Opinion Collaborative Ltd (TOC Ltd; cheekily the same acronym as The Online Citizen) was set up as a social enterprise to make it easier to raise funds for the website. Its four-man board of directors comprised mainly members from the TOC website's editorial and business team including commentaries editor Howard Lee, executive editor Terry Xu and finance executive Lee Song Kwang. Businessman Tan Tee Seng, an activist and former Internal Security Act detainee, rounded off the group.
In early November 2014, the company was asked by the Media Development Authority (MDA) to register under the Broadcasting (Class Licence) Notification, which came under the Broadcasting Act, by Monday, 10 November 2014. This meant that it had to "undertake not to receive foreign funding for its provision, management and, or, operation as part of the registration". On the day of the deadline, TOC Ltd announced that it had submitted the forms to comply with the MDA's instructions, reiterated that fears of foreign funding were completely unfounded and asked for the Prime Minister's Office to delist the website as a political association. It complained that the MDA's "obsession with foreign funding" had hampered its operational effectiveness, elaborating that as owners of a small business, it could not possibly afford to spend time filling in forms every month. It urged the MDA to do away with the regulatory framework completely, reasoning that the framework was inconsistent with the aims of supporting the growth of Singapore's media sector.
The class licence, enacted in 1996, was automatically granted to Internet content and service providers in Singapore. It allowed them to operate locally and subjected them to the rules stipulated by the Broadcasting Act. However, only some websites, such as those which promoted or discussed political issues relating to Singapore, were required to register. The Independent and Mothership current affairs websites had also been asked by the MDA to register under the class licensing Act and had complied. Another website, Breakfast Network, was asked to register in November 2013, but chose not to do so and had to close as a result.
One-man show
[
]
On 2 March 2016, the tenth year since TOC's founding, chief editor Terry Xu, then 34, revealed to the media that the website's team had shrunk and it was run by only one person at the time because it had no money to pay any writers or editors. Many in the core team of editors and contributors in the past, prominent names in the civil society circuit, were no longer involved with it and neither was it organising political forums or staging rallies at Hong Lim Park as it had been doing around 2010.
Four men had held editorial roles with the website in September 2013. Besides Xu, they were lawyer Choo Zheng Xi, blogger Andrew Loh and Howard Lee, who did freelance media liaison work. Former editors also included Ravi Philemon, a Singapore People's Party candidate in the 2015 General Elections. Former Non-Constituency MP Gerald Giam of the Workers' Party was once deputy editor. After being gazetted as a political association in 2011, it had come to rely heavily on crowdfunding and on readers; contributions.
In its online call for submissions, TOC said it "might not" publish articles with unverifiable facts, vulgarities, or possible legal implications. However, its practice of this editorial policy had come under scrutiny, after Home Affairs Minister K. Shanmugam accused it of launching a "planned, orchestrated campaign" to discredit the police over the handling of a molestation allegation involving 14-year-old Benjamin Lim. Former TOC editors were split over Shanmugam's comments. Ravi Philemon said there was a need for "appropriate moderation" and fairness in any commentaries that were published. Remy Choo and Howard Lee said Terry Xu had done his best to get all sides of the story and tried to seek comments from the Government.
It was not TOC's first run-in with the authorities. In 2015 alone, it was issued at least three take-down notices for its articles. One was for a letter written by the lawyer of teen blogger Amos Yee which was deemed to be in contempt of court. Another was for an allegation that government monies would be used to finance the construction of an underground city for a population of 10 million. In the third case, the Government invoked an anti-harassment law after TOC published and refused to take down an interview with Dr Ting Choon Meng, whose company sued the Ministry of Defence in 2011 for infringing its patent for a mobile emergency medical station.
De-gazetted
[
]
In February 2018, the Registrar of Political Donations announced that TOC, as well as non-governmental organisations Open Singapore Centre and Singaporeans for Democracy had been removed from the list of political associations. TOC was de-gazetted because it now had just one person responsible for the development of its content and no longer met the definition of a political association. The other two groups were taken off the list because they were defunct. With the removal of the three, there remained just two gazetted political associations - human rights group Maruah and non-governmental organisation Think Centre.
TOC continued to face difficulties receiving foreign money, except for bona fide commercial purposes, as it was regulated under the Broadcasting Act. In January 2018, The Opinion Collaborative Ltd was made to return $5,000 in advertising revenue to a firm in the United Kingdom. It refunded the money "under protest" after its appeal against an IMDA order to give back the money was unsuccessful.
Impact
[
]
TOC did much to encourage Singaporeans not to be afraid of speaking out[12]. When the group went online on 1 December 2006, most bloggers were anonymous, social media was in its infancy, and Singaporeans were known to be politically apathetic and fearful. By the time of TOC's closure in 2021, it had become quite different despite all the oppressive legislation the Government had put in place since then. TOC had certainly made inroads.
Before TOC came into being, there were the bloggers who had already started to beat a path. TOC was not the first. Initially, there was Sintercom, founded by Tan Chong Kee, and there were bloggers like Alex Au of Yawning Bread, Dairy of a Singaporean Mind, Singapore Angle, iSpeak, CharissisHere, XenoBoy, Singapore Patriot, and many more. TOC emerged on the scene later and became the second or third community blog. After TOC, Singapore now has other groups on social media and sites like Mothership, Rice Media, New Naratif and the upcoming one by Sudhir Thomas Vadaketh.
Times changed, and Andrew Loh felt that Singaporeans needed to move along with the zeitgeist. He remembered the occasion when he was interviewed by The Straits Times and journalist Jeremy Au Yong asked him what if one day TOC had to close down. His response was: "Well, so be it. It is just a blog." He considered that if TOC was all the citizenry had, going forward, it would be a sign of failure, not success.
Loh was proud that TOC had done its part to birth the seeds that subsequently sprouted luxuriantly. Among the hundreds of volunteers which passed through its portals, some went on to become professional journalists with internationally established news agencies like The Wall Street Journal and CNBC. Others went into politics and became MPs. Pritam Singh was also once a blogger and allowed TOC to republish his articles on its website, and Gerald Giam had become an elected MP. Ravi Philemon and still others had continued with their activism. Kirsten Han and Leong Sze Hian were still involved in alternative media. TOC's co-founder, Remy Choo Zhengxi, was now a partner in a law firm and continued to hold the line for activists who found themselves in trouble with the law. Loh encouraged and urged every Singaporean to take courage and not despair, and to continue to speak, wherever they were - online, offline, on WhatsApp, or any of the social media platforms currently available, to spread the word and to help erase further the fear of simply speaking up.
Closure
[
]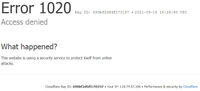 TOC went offline on Thursday, 16 September 2021, hours ahead of a government-imposed deadline for it to suspend operations for failing to fully declare its funding sources after a long dispute. The website could not be accessed since the afternoon that day, with a message displayed saying that it was "using a security service to protect itself from online attacks". Its Facebook and Twitter pages were deactivated while its Instagram account was made private. The development came just days after the Government tabled new legislation targeting foreign interference and funding of local politics. The action taken against TOC pertained to its disclosure obligations under the Broadcasting Act.
Critics of the People's Action Party (PAP) said the website's legal predicament once again displayed authorities' intolerance for dissent. With the mainstream media widely seen as pro-establishment, The Online Citizen over the years grew a reputation for offering independent commentary and reporting on local politics, with readership usually spiking during general elections.
Terry Xu announced that he would be challenging the suspension of the website and its social media operations outside of Singapore. Within Singapore, Xu said he would abide by the website's suspension but would challenge the order to suspend its social media channels, noting they were not part of the agreement signed with the authorities. In September 2021, Xu lost a libel suit to Prime Minister Lee Hsien Loong and had been crowdfunding the SGD$210,000 in damages awarded to Lee. Xu also faced trial for criminal defamation over a 2018 article that alleged Lee's cabinet was corrupt.
The IMDA had on Tuesday, 14 September 2021, said it was suspending the website's class licence to operate its website and social media accounts as it had not "fully complied" with the rules. The regulator said TOC operated as an "internet content provider" in the republic, which meant it was obliged to be transparent about its sources of funding under the law. Any form of foreign funding is prohibited. "This is to prevent such sites from being controlled by foreign actors, or coming under the influence of foreign entities or funding, and to ensure that there is no foreign influence in domestic politics," explained the IMDA. It assed that TOC had previously declared its funding sources in 2018, when it was first registered as an "internet content provider".
However, since 2019, the site had not fully complied with the obligation, adding that TOC failed to verify "a donor" and to clarify discrepancies in its foreign advertising revenue that year. Last year, it also failed to declare all of its funding sources despite reminders from the authority. The IMDA was particularly concerned about the website's subscription model, which it disclosed allowed subscribers to commission articles in exchange for funding the portal. This practice could be an avenue for foreign influence, the agency said. Apart from the Broadcasting Act, TOC was also governed by the Political Donations Act that was soon to be replaced by the new Foreign Interference (Countermeasures) law.
Lim Tean, an opposition politician who was representing TOC, said there was no proof that the donor authorities referred to was foreign. In a letter to the IMDA posted on his Facebook page, Lim said the authorities had "interfered" with the site's business model. "Your stance on this issue is highly questionable and suspect," he said. "The position you have adopted amounts to nothing more than the harassment and intimidation of our client and their subscribers and would-be subscribers." TOC, on Monday, 13 September 2021, offered to declare that it was not receiving foreign funding but on the condition that the authority agree not to seek further clarifications concerning its subscription model and funding sources. The IMDA rejected the offer and ordered its suspension on Tuesday, 14 September 2021, saying it might cancel the site's class licence if it did not provide further information. Lim had said that if the authorities suspended the licence, TOC would challenge the decision in a judicial review.
References
[
]
https://www.scmp.com/week-asia/politics/article/3148970/singapore-website-online-citizen-goes-offline-after-funding
External links
[
]
Acknowledgements
[
]
This article was written by Roy Tan.